MADE IN VERMONT
Precious Beeswax Candles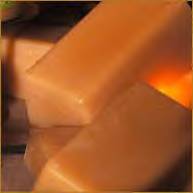 Our Precious Beeswax comes from Healthy VERMONT Bees fed on their own honey & sheltered from environmental harm. Our Handmade 100% PURE & Natural Beeswax Candles contain no dyes, no bleach and are basically unfiltered leaving them RAW and UNPROCESSED. We keep the honey and pollen intact for the smell and color. Furthermore, all of our candles are either hand rolled, hand dipped or hand poured to insure the most authentic, natural, longest burning, high end candle available. Rest assured all of our candles are Non Toxic, Hypo Allergenic, 100% Natural Plant Fiber Thick Wicks and FREE of lead, preservatives, paraffin, fragrances or dyes.
PURE beeswax does the following;
Cleans & Improves Air of Pollen, Odors, Smoke, Viruses, Mold, Dust, Dustmites & Allergens
Improves Sleep, Concentration & Balances Mood creating a sense of well being
Natural Detoxifier, Improves & Enhances Immune System
Approved 100% Pure for Sacred and Religious Use in aiding body and mind healing, purifying & cleansing
Burns Brighter, Hotter, Cleaner & Longer than chemical or vegetable waxes (including soy)
Smokeless, Virtually Dripless, NO Soot (when burned correctly)
It is a great renewable resource that can be re-used on skin as a moisturizer, healing aid, wax and much more.
When you consider that traditional (paraffin) candles which are dyed with color and scented with fragrance adds over 350 different chemicals that may lead to an increased risk of cancer (per Environmental Protection Agency's finding) ........
Can you think of any reason NOT to purchase these?
Approx. Dimensions: 2" tall, 1-3/4" diameter (top), 1-1/2" diameter (base)



Votives

$ 3.99 ea

Our PURE beeswax votives are made to mold and fill our wooden holder or your's snuggly.

Ingredients: 100% RAW Lightly Filtered PURE Beeswax with Pollen & Honey for color & smell

Burn Time: 15-18 hours

Approx. Dimensions: 2x3, 3x4, 3x6



Pillar

Our raw pillars burn beautifully and doesn't clog the wick, have a weak flame or tunnel. What it does offer is a sweet honey scent.

Ingredients: Ingredients: 100% RAW Lightly Filtered PURE Beeswax with Pollen & Honey for color & smell

Burn Time: 2x3 - 30 hours

3x4 - 60 hours

3x6 - 100 hours
Available in 8 or 10 in.

Base Diameter 7/8"



8" Tapers Pictured

$ 8.99 & up

Our tapers are rolled then dipped at just the right temperature for a virtually dripless candle. Enjoy the rich scent of honey. (Keep away from drafts)

Ingredients: 100% RAW Lightly Filtered PURE Beeswax with Pollen & Honey for color & smell

Burn Time: 1 hour per inch

Package of 1,2,4,6,8 or 12



TeaLights

Our pure beeswax tea lights burn brighter, cleaner and certainly longer than traditional paraffin tea lights. Packaged in clear, heat resistant plastic cups.

Ingredients: 100% RAW Lightly Filtered PURE Beeswax with Pollen & Honey for color & smell

Burn Time: 6 hours
Beeswax Candles (Pure Beeswax, Natural Beeswax, Pure Beeswax Candles, Beeswax Votive Candles, Beeswax Candle, Beeswax Pillar, Beeswax Taper, Beeswax Tea Lights, Beeswax Votive, Beeswax Taper Candles, Natural Candles, Handmade Candles)